Kopystop Maintenance and Calibration
Wednesday, 15 August 2012
We take this role very seriously! All of the Kopystop Krew are advanced trained to change over and replace selected used parts at end of life as well as all consumables. As an operator, being responsible for the replacement parts provides Kopystop with maximum uptime enabling our printers to run all day every day with minimum issues, apart from the occasional paper jam!
In the picture below, the top left corner shows the photoreceptor module tray extended, each of the worn-out CMYK photoreceptors has been removed. The worn parts are placed into the Fuji Xerox parts recycling collection box.
The bottom left image shows the newly replaced photoreceptors. After replacement and on a daily basis, some days as many as five times, or each time we change stock or stock weights, we must re-calibrate the printer each time. Keeping on calibrating till it's perfect, Kopystop perfect!!

The test chart at bottom right of image, represents the complex algorithmic process colour bars which is read by the X-rite Calibration device for perfect image and colour calibration. Once this process is completed, the printer is maintained and set back to factory perfect settings from the first to last print. It also ensures that if you print your file today, then reprint in a week, month or a years time on the same stock, then each time the prints will remain identical!
We love what we do. We do it for you. The Kopystop Krew!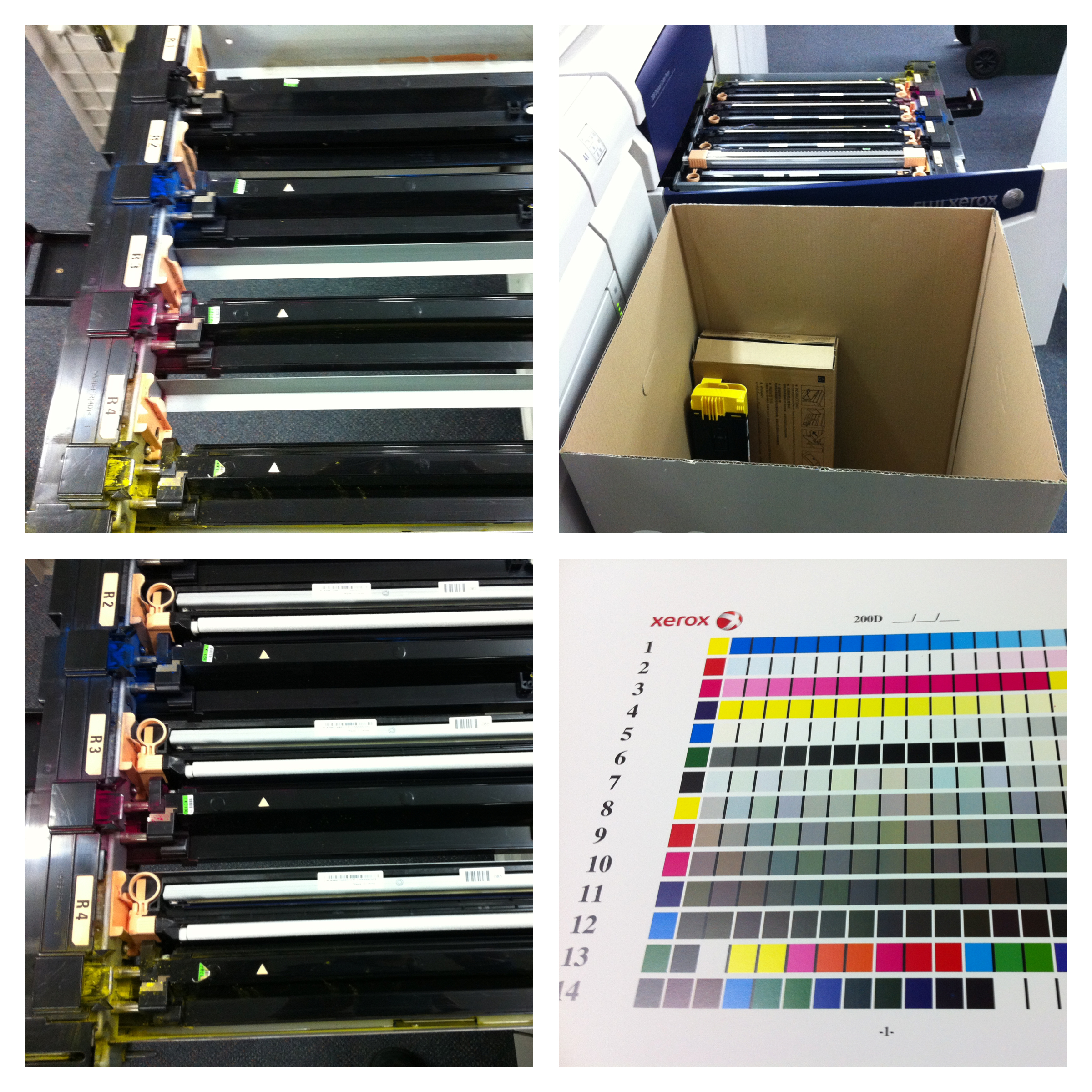 Comments
Post A Comment