Student Competition WINNERS ANNOUNCEMENT
Thursday, 12 July 2012
Kopystop Krew members Daniela and Sarkis, after much deliberation, arguments, fists in the air, ranting and raving shenanigans have made their final decision as follows:
Joint WINNERS:
Deeba Binaei and Gabrielle Tang
Consolation prizes:
Lauren Van Vree
Jelena Djuric
Monica Rose
All winners above, please contact Daniela at Kopystop on 9211 2733
Monday to Friday
8am to 5pm for details on how to arrange collection of your prizes.

Congratulations to the winners!  We thank you for your participation with your wonderful travel stories.
Please note, this is just the beginning, as The Kopystop Krew has many more upcoming competitions yet to come...
We Love what we Do! The Kopystop Krew
Entry details:
http://tiny.cc/mmlkhw
Winners are grinner's!  Join in to WIN!

Here's a collage of winners from earlier this year...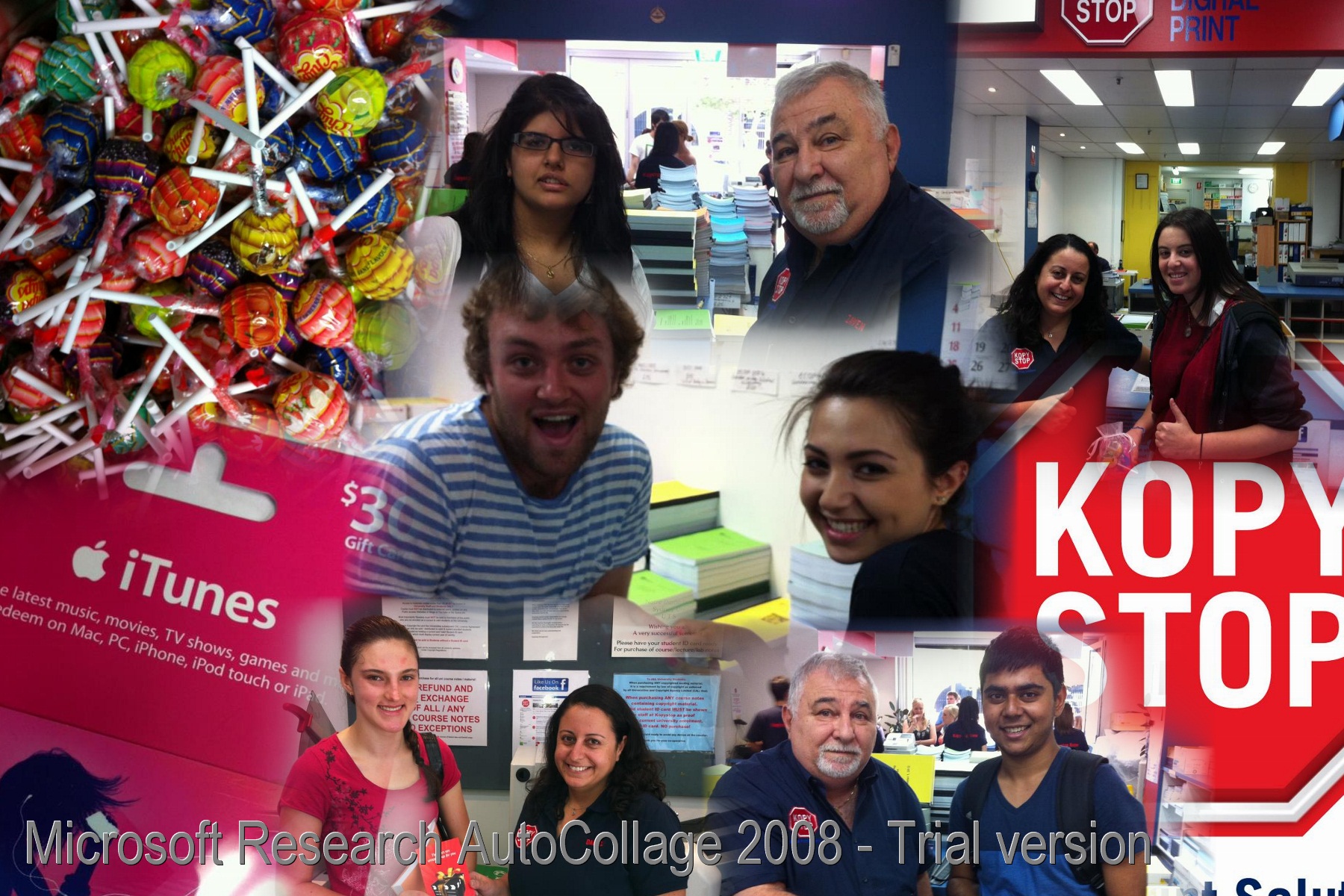 Comments
Post A Comment